Business
Africa Trade and Investment Global Summit: Conference & Trade Show
ATIGS 2018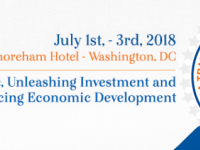 USPA NEWS - The Africa Trade and Investment Global Summit (ATIGS) is a unique high-level, prestigious, biennial business platform designed specifically to promote and facilitate international trade and foreign direct investment in Africa.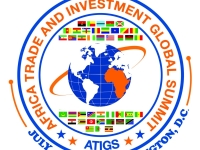 The event brings together high-level government officials, global investors, companies from all over the world, trade promotional organizations (TPOs) and investment promotion agencies (IPAs) from various African countries all under one roof. ATIGS focuses on promoting strategic networking and facilitating transactions between global investors, companies, government officers, TPOs, and IPAs by providing an ultimate business platform ideal for conducting G2B, G2G, and B2B meetings. The summit will also highlight The Forum for Africa Economic Development (TFAFED), which is an integral part of the Summit. It will bring together business executives and high-level government officials to feature in a series of dialogues that will focus on promoting job-creating business investment for sustainable development in Africa. ATIGS 2018 will also spotlight several forums under the umbrella of World Business Week on Africa powered by Africa Trade and Investment Global Summit. The forums included are US-Africa Manufacturing Forum, Sustainable Agriculture Forum: Africa, Electrify Africa Forum, Construction and Infrastructure Forum: Africa, Sustainable Educational Development Forum, EU-Africa International Business Congress, Africa-China Economic Forum, UAE-Africa Business Forum, Africa Smart Cities Forum, and Consumer Technology Forum: Africa. There will also be an ATIGS Awards ceremony which is a high-level celebration and dinner to honor TPO's and IPA's from various African regions for their outstanding work in successfully attracting the best investment or best international trade projects in their regions.
ATIGS 2018 ATTENDANCE PROJECTIONS
Attendance: 2000+
Exhibitors: 160+
Speakers: 150+

Venue: Omni Shoreham Hotel, Washington, DC
Dates: July 1 -3, 2018
ATIGS Website: www.atigs2018.com
Entry: Register Online - www.atigs2018.eventbrite.com
ATIGS Awards: www.atigsawards2018.eventbrite.com

The Africa Trade and Investment Global Summit (ATIGS) is a production of Global Attain Advancement LLC, an event's, publishing, and trade missions company, that formulate a portfolio of high-level investment, trade and development summits, forums, meetings, exhibitions and exploratory trade missions in the key sectors that drive growth and development.

SPONSORSHIP, ADVERTISING, AND EXHIBITING
Interested in sponsorship, advertising and or exhibiting opportunities at ATIGS 2018, please contact Ceci Guevara, Chief Marketing Officer of Global Attain Advancement (GAA), at ceci@gaadvancement.com

INTERNATIONAL QUERIES, INTERNATIONAL DELEGATIONS & INTERNATIONAL PAVILIONS
Interested in leading a delegation, joining a delegation, organizing an international pavilion, or becoming an exhibitor of an international pavilion, please contact ATIGS 2018 Official Trade Partner & Global Representative; AMEGA Yawo, Managing Partner of Trustrade Consulting Group at amega@atigs2018.com or +228 9093 9090 / +228 9832 4444


Keywords: #atigs2018 #worldbusinessweekonafrica #worldbizweekafrica #africa #trade #investment #sdgsafrica #agoa #global #investors #summit #tradeshow #conference #forums #development #highlevel #sdgs #globalgoals #drvingtrade #unleashinginvestment #agenda
Liability for this article lies with the author, who also holds the copyright. Editorial content from USPA may be quoted on other websites as long as the quote comprises no more than 5% of the entire text, is marked as such and the source is named (via hyperlink).
| | |
| --- | --- |
| | Daren Frankish |
| | RAHMA-SOPHIA RACHDI |
| | Ruby BIRD |
| | Yasmina BEDDOU |
| | Aurangzeb Akbar |