Business
Solar Business Festival 2017: Conference & Trade Show
Solar Business Festival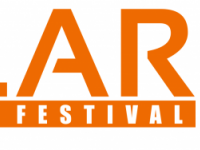 USPA NEWS - The Solar Business Festival (SBF) is the leading solar conference and trade show that focuses on Texas market and provides a significant business platform for knowledge sharing, connectivity, marketing, and sales.
The event brings together manufacturers & suppliers, distributors, service providers, installers and integrators, energy consumers & prosumers, project developers/EPC contractors, investors and analysts, system integrators, government officials & policy makers, utilities, research institutes, architects, and PV equipment & materials companies.

SBF conference segment feature a wide variety of sessions on, microgrids & energy storage, project financing, sustainable buildings, smart grids,solar initiatives & innovations, utility integration, community solar projects, policies, incentives and goals, market growth opportunities, regulatory framework, international solar market opportunities/challenges, sustainable farming, and more.
SBF trade show segment is a B2B, B2C, & B2G format in an exhibition hall which focuses on connecting exhibitors with potential clients, business networking, and marketing. SBF 2017 will consist of 8 events under the umbrella of Texas Solar Business Week powered by Solar Business Festival. The 8 events included are Commercial Buildings Energy Forum, Sustainable Homes Forum, Sustainable Agriculture Forum, Energy Storage Forum, Clean Technology Forum, Smart Grid Forum, Texas International Solar Forum, and the Women in Solar Forum. There will also be a Texas Solar Pioneers Awards ceremony designed to celebrate and dinner to honor the movers and shakers in the Texas Solar Industry.
SBF 2017 ATTENDANCE PROJECTIONS
Attendance: 800+
Speakers: 90+
Exhibitors: 75+

Venue: Hilton Downtown Hotel, Austin, Texas
Dates: November 29 & 30, 2017
SBF Website: www.sbftexas.com
Entry: Register Online - www.sbf2017.eventbrite.com
SBF Awards: www.tspa2017.eventbrite.com

The Solar Business Festival (SBF) is a production of Global Attain Advancement LLC, an event's, publishing, and trade missions company, that formulate a portfolio of high-level investment, trade and development summits, forums, meetings, exhibitions and exploratory trade missions in the manufacturing, agriculture, renewable energy, construction, technology, & tourism industries.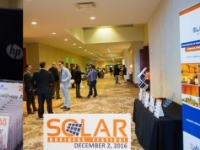 SPONSORSHIP & ADVERTISING Interested in sponsorship or advertising at the Texas Solar Pioneers Awards ceremony 2017, please contact Ceci Guevara, Chief Marketing Officer of Global Attain Advancement (GAA), at ceci@gaadvancement.com GENERAL QUESTIONS Global Attain Advancement (GAA) is happy to assist with general questions regarding Solar Business Festival (SBF). Contact us at sbf@gaadvancement.com
Keywords: #solarbusinessfestival #sbftexas17 #texassolarbusinessweek #txsolarbizweek #texassolarpioneersawards #solarpanels #renewableenergy #sustainableenergy #electricacar #cleanenergy #texas #austin #microgrids #energystorage #projectfinancing #sus
Liability for this article lies with the author, who also holds the copyright. Editorial content from USPA may be quoted on other websites as long as the quote comprises no more than 5% of the entire text, is marked as such and the source is named (via hyperlink).
| | |
| --- | --- |
| | Daren Frankish |
| | RAHMA-SOPHIA RACHDI |
| | Ruby BIRD |
| | Yasmina BEDDOU |
| | Aurangzeb Akbar |